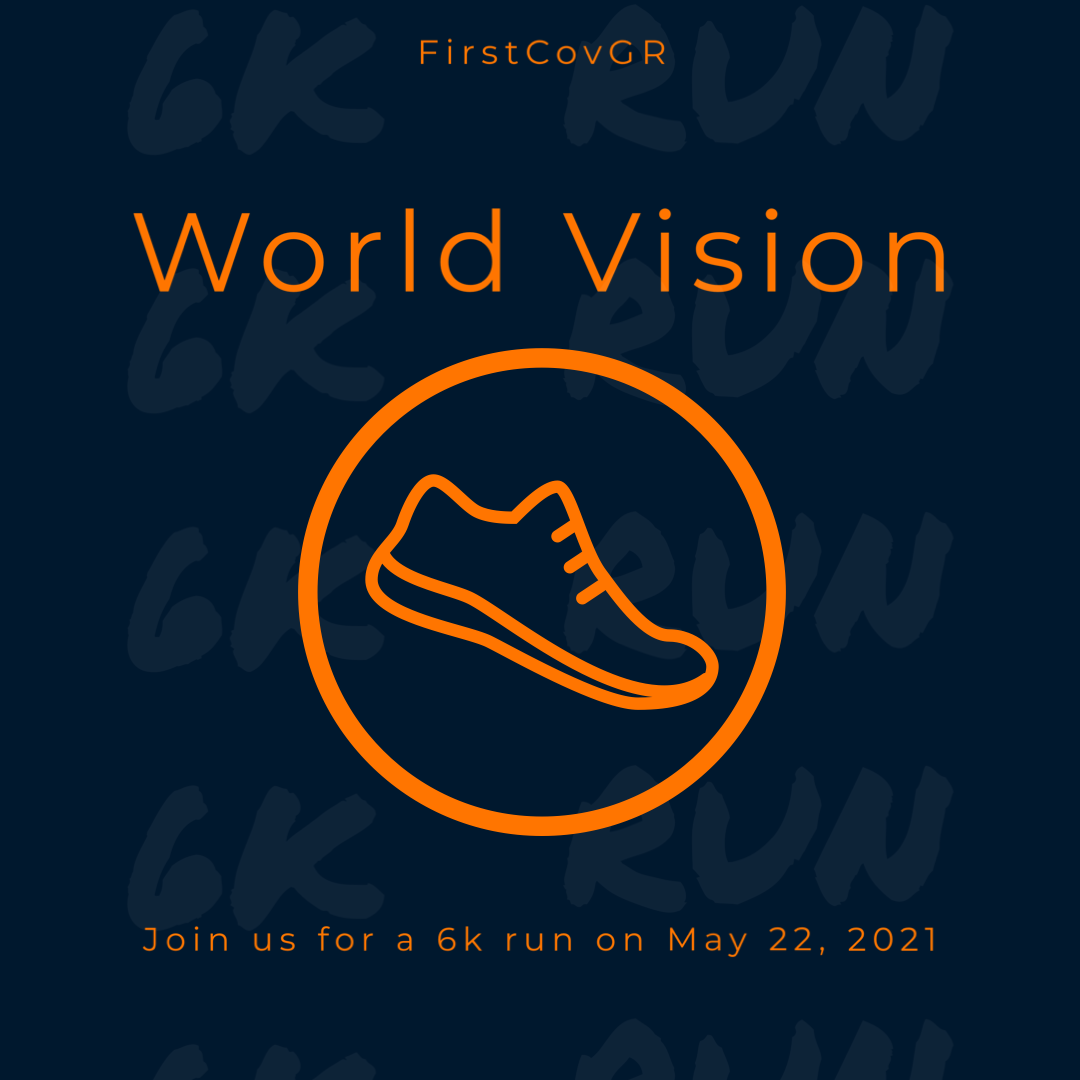 May 22, 2021 10:00am
Contact: Karin AlferinkKarin Alferink
World Vision 6k - Walk or run for clean water! May 22 at 10am.
FirstCovGR is excited to partner with World Vision and Covenant Kids Congo to bring you the Global 6K. This event is great because you can do it anywhere! Walk or run the distance by yourself, or with your family, and be part of this global movement to change lives. Whether you join from the treadmill, your favorite trail, or right here at church with team FirstCov, your $50 registration cost will provide life changing clean water for one person. When you and thousands of others around the world walk, jog, or stroller-run a distance of 6K on May 22, 2021, you'll bring life-changing clean water to those who need it most. Why 6k? Well, that's the average distance a child must walk to fetch water. And usually that water is dirty and not safe to drink. Now more than ever, clean water is vital to protect vulnerable children and families. Will you join us? Contact Karin Alferink with questions. (kalferink@firstcovgr.org)
Click on the link below to register TODAY!