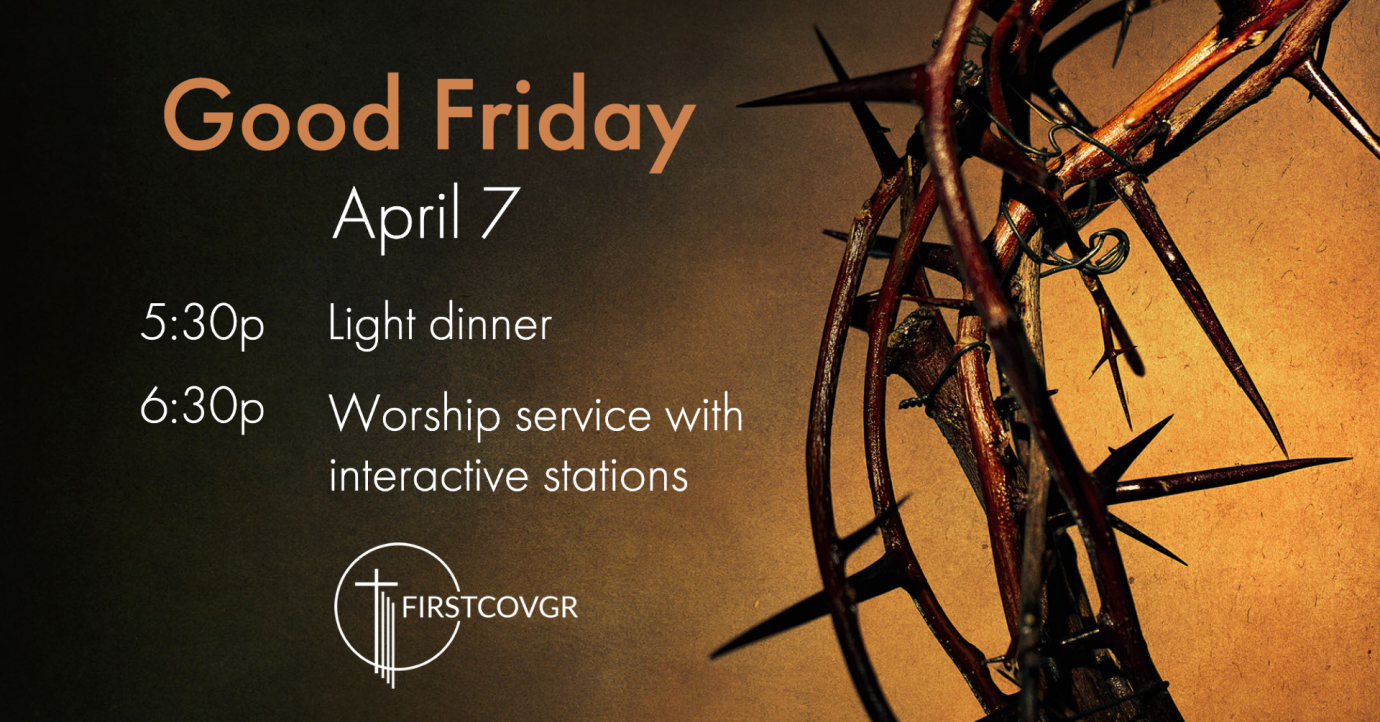 April 7, 2023 5:30pm
Contact:
Good Friday | April 7 | FirstCovGR
We are serving a light dinner at 5:30p, followed by a reflective service with interactive stations for all ages (from 6:30 to 7:30p).
The service will be live-streamed. Watch for link.
Please join us! Pick up a postcard at church to invite a friend or neighbor.