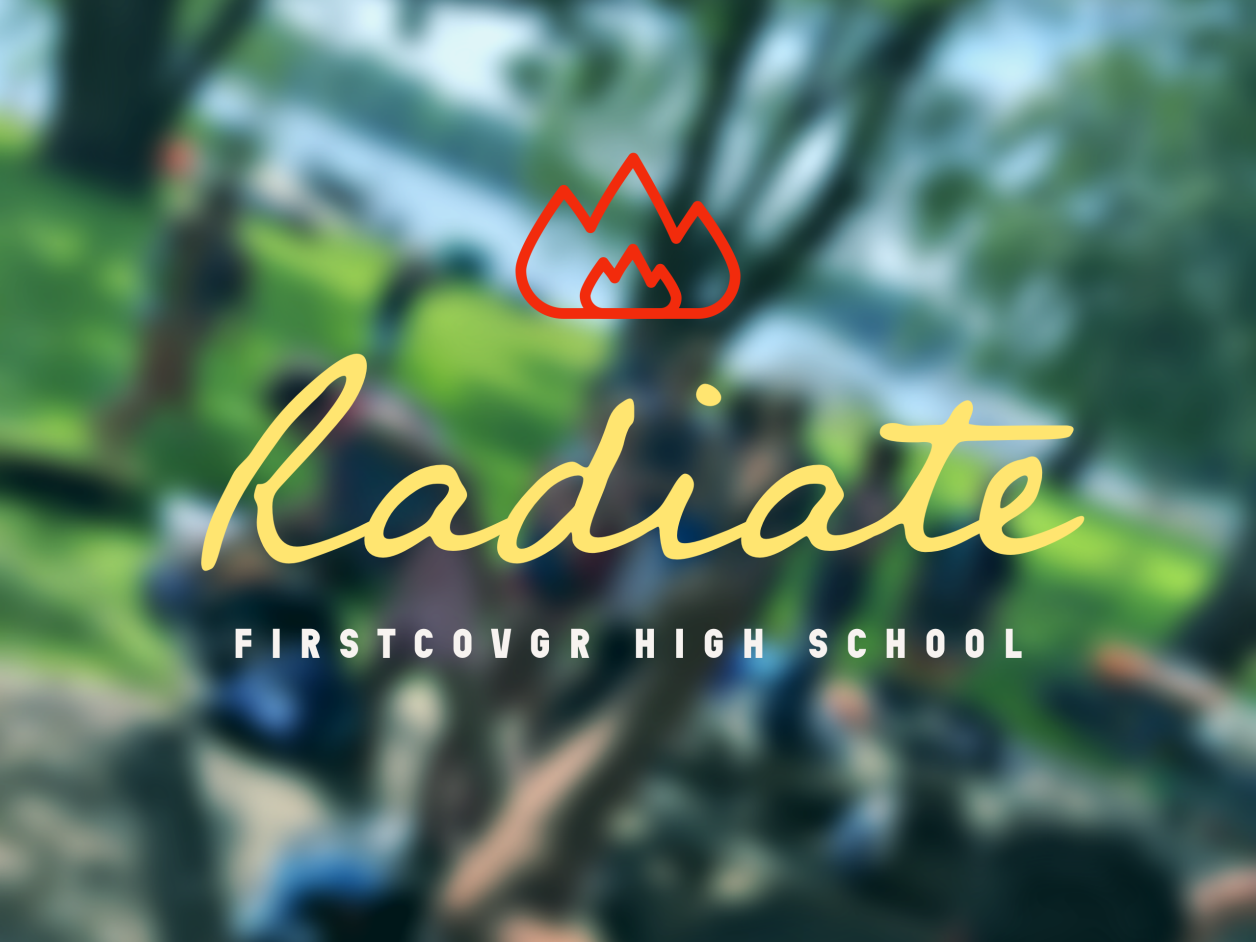 Hello,
Here are some HIGH SCHOOL HAPPENINGS here at FirstCov! Please notice the event & time change for THIS SUNDAY (4/10) RADIATE NIGHT (Let's Connect!) from 6:30-8:30p in the youth room. Come hangout, play games, pray & bring a favorite snack or dessert to share. We will order pizzas. (Join us earlier at 4p in the family life center to remember the life of Jayden Hill). NEXT SUNDAY (4/17) is Easter (no youth group)! SUNDAY (4/24) is our SLT led night!
JAYDEN HILL
We grieve with the family and friends of Jayden Hill. Jayden was beloved & a friend to all.
Jayden Hill
December 11, 2002 - April 3, 2022
"Jayden Hill, age 19, born in Liberia, Africa, raised in Grand Rapids, MI unexpectedly passed away April 3rd, 2022. She is survived by her parents Jerry Hill and Christine Hill. Brother and Sisters, Cameron Hill (AAlyah) and Lexi Hill. Her Niece and Nephews, Alyana Buchanan, James Buchanan, and Silas Hill. Her Grandparents, Noreen Swanson (John), Linda Satchfield, Albert Conners, Michel Hill, and David VanderVeen. As well as so many more family and friends. Jayden will always be remembered as the most loving and caring person anyone had ever met, and her contagious laugh will forever be remembered by those who were blessed to know her. Jayden's visitation will be Saturday, April 9th from 2:00 pm - 6:00 pm at Arsulowicz Brothers Remembrance Mortuary, 3525 Remembrance Road NW Walker, MI 49534. On Sunday, April 10th, there will be a visitation from 3:00 pm - 4:00 pm and her Funeral service will begin at 4:00 pm, at First Evangelical Covenant Church 1933 Tremont Blvd NW, Grand Rapids, MI 49504. There will be light refreshments following the service. Jayden was a bright and sparkly person whose favorite colors were pink and brown. If you would like to wear those colors to honor her, we would welcome that. Memorial Contributions to assist with final expenses are appreciated. Any amount collected over expenses will be donated to; "I Understand" a local Non-profit providing compassionate comfort for those affected by suicide or mental/brain health illness and pain."
CONNECT & MORE
We do our best in keeping you update with all the information we know! We do this through: E-mails, Texting, Facebook, Instagram, Website, & the youth group calendar. Just visit our link tree (https://linktr.ee/firstcovgr_hs) for all these links and more!
PARENTS
Are you willing to prepare a meal on Radiate (youth group) nights? Here is the sign up form & more details: https://bit.ly/3z6Mz7u. You are invited to pray with other high school parents on Wednesday nights from 6:45-8p @ FirstCov in Room 103. If you have any questions, email Brooke at
WEEKLY DNA GROUPS OR SUNDAY SERVE
You are invited to SERVE on Sunday mornings or CONNECT with a DNA Group. Contact Josh Hinken if you are interested.
HAVE A GOOD REST OF YOUR SPRING BREAK,
Josh Hinken (616-295-0772 | )(Facebook.com/josh.hinken & Instagram.com/hnkn11).