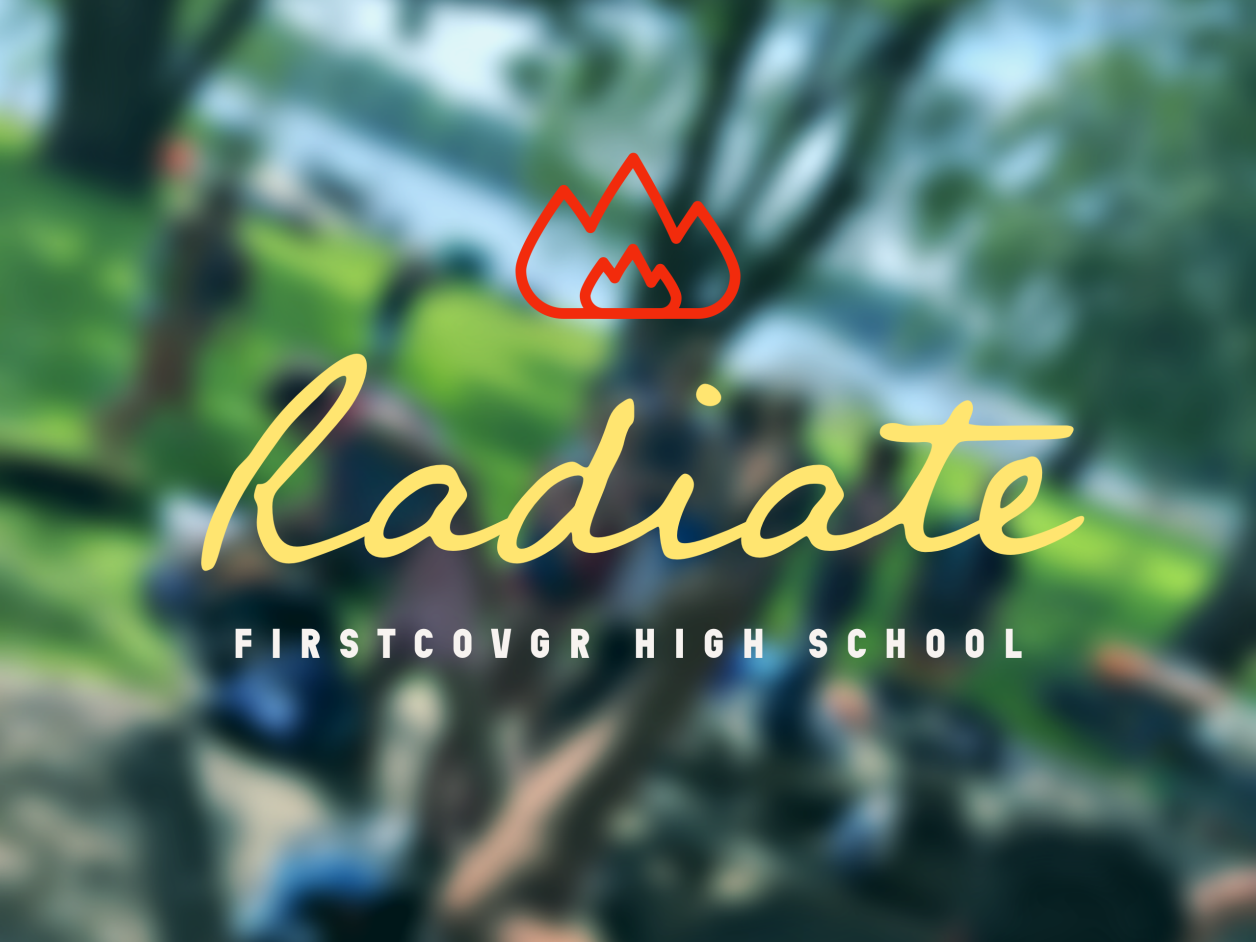 Hello,
Get excited for the LATE NIGHTER tomorrow!
MS/HS LATE NIGHTER!!
WHEN? FRIDAY, MARCH 10 | 7-11P
WHO? MIDDLE & HIGH SCHOOL
COST: $20 ($15 if you RSVP by TODAY, March 9!)
DETAILS: Join us for a night of fun including the Altitude Trampoline park, slurpee run, late night pizza, all-church games, prizes, and MORE! Drop off & pick up at FirstCovGR (1933 Tremont Blvd.)
THIS SUNDAY (3/12) is RADIATE SERVE from 6-8p! Meet in the youth room for dinner. After dinner the guys are heading out to Faith house to hang with the guy residents & the girls are making sack suppers for Kids Food Basket at church.
SUNDAY MORNINGS are for LIFE IN 4-D (Donuts, Delve, Discuss, & Die) CONVERSATIONS at 9a in room 224 with Patty Hansma & others!
NEXT SUNDAY (3/19) is a Student Leadership led RADIATE NIGHT from 6-8p. SLT is meeting at church at 4:30 & praise band practice is at 4:45ish. See you there!
SUNDAY, MARCH 26 is the GUATEMALA CHILI COOK OFF FUNDRAISER
You are invited to a CHILI COOK OFF to support the Guatemala Mission Team!
CHILI COOK OFF | MARCH 26, 2023 | 5:30PM | FIRSTCOVGR (1933 Tremont Blvd) | GYM
HOW CAN YOU GET INVOLVED?

Come eat a bowl of chili and cornbread with your family. The cost will be $5 a person and food will be served from 5:30-7:30.
Does your chili have what it takes to be called THE BEST AT FIRSTCOV? Enter the contest to find out! THERE WILL BE PRIZES! Entry fee is $20. You will only have to make ONE pot of chili to be included in the contest.
Come buy some baked GOODIES FOR GUATEMALA. The mission trip team will be preparing yummy treats to purchase for a donation.
Come be a judge- everyone that comes to the event can have a spoonful of the contest chili entries. You can vote for the audience favorite by putting money in that person's jar. The person with the most $$$ earns the AUDIENCE FAVORITE AWARD.
Are you coming? Are you entering a chili?
SIGN UP & RSVP: bit.ly/chilicookoff_signup
All proceeds go to support the Guatemala Mission Trip to Paradise Bound in July.
SUNDAY, APRIL 2 & 9 IS SPRING BREAK & EASTER SUNDAY!
--
SUPPORT
CONNECT & MORE
We do our best in keeping you update with all the information we know! We do this through: E-mails, Texting, Facebook, Instagram, Website, & the youth group calendar. Just visit our link tree (https://linktr.ee/firstcovgr_hs) for all these links and more!
OUR MISSION/VISION
FirstCovGR Student Ministry is a community of teens being transformed. We want them to know God and become fully committed followers of Jesus Christ to bring glory and honor with their lives. We hope and expect to raise up spiritual leaders to impact the world for Jesus Christ. We are a community of students from 9th grade - 12th grade. It's a place for fun! It's a place for students to connect in small groups with peers and leaders. It's a place to explore the story of God and to find a place within it. It's a place to experience the life-changing power of Jesus through acts of service. It's a place to express real faith in the real world. It's an experience not to be missed.
PARENTS
REGISTRATION/WAIVER
You must have a current FirstCovGR Student Registration/Waiver for July 2022 - August 2023 submitted to participate at FirstCovGR's student ministry events. Please fill out one form per student. Form: https://bit.ly/3eFU4vZ
Josh Hinken
Pastor of High School & Young Adults
c: 616.295.0772 | www.firstcovgr.org