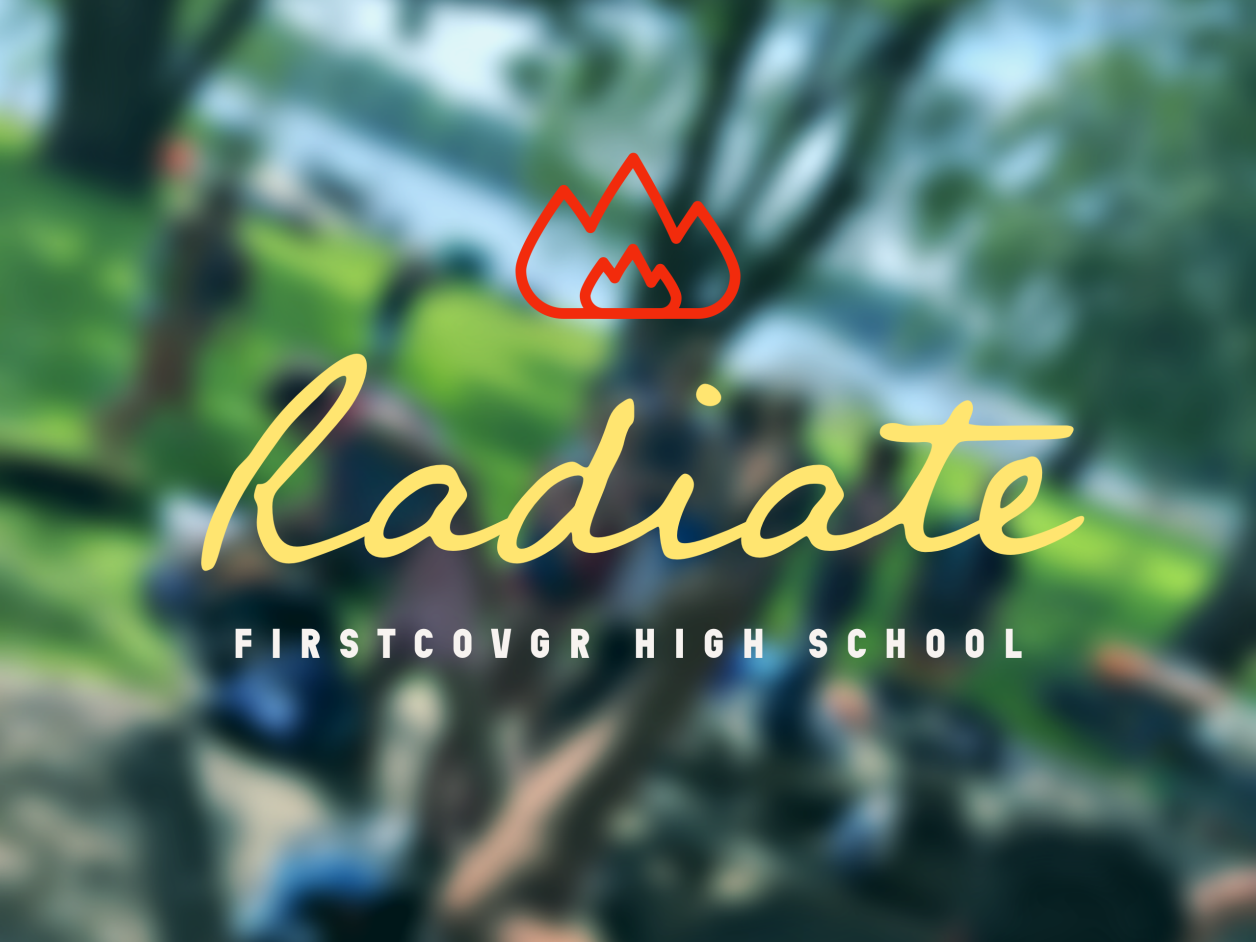 Hello Parents & High School Students,
Here are some HIGH SCHOOL HAPPENINGS here at FirstCov! If this is your first ever e-mail from us, welcome! If you prefer not to receive email updates, please feel free to unsubscribe at the bottom of this e-mail. THIS FRIDAY - SUNDAY is the winter retreat at Portage Lake Bible Camp & we will not be having youth group this Sunday night. NEXT SUNDAY (3/6) is a regular youth group night (6-8p) with praiseband at 4:45p. Check out our March calendar...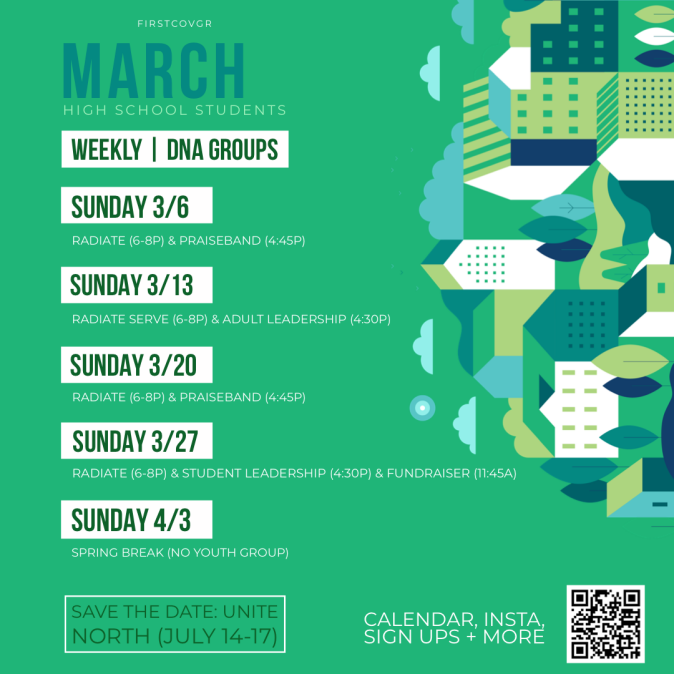 WINTER RETREAT IS THIS WEEKEND!
WANT TO GO? MISSED THE SIGN UP DEADLINE? CONTACT JOSH ASAP. It will be a weekend you will not want to miss! Yesterday, I sent an e-mail to those signed up for the weekend. If you are going & for some reason you didn't get it; let Josh know.
SUMMER TRIP UPDATE
UNITE NORTH is happening this summer on July 14-17! More info will come once the official plans are made. There will be fundraising opportunities too! We are also working on a Cedar Point trip with a day of service at City Covenant Church in Detroit.
CONNECT & MORE
We do our best in keeping you update with all the information we know! We do this through: E-mails, Texting, Facebook, Instagram, Website, & the youth group calendar. Just visit our link tree (https://linktr.ee/firstcovgr_hs) for all these links and more!
PARENTS
Are you willing to prepare a meal on Radiate (youth group) nights? Here is the sign up form & more details: https://bit.ly/3z6Mz7u. You are invited to pray with other high school parents on Wednesday nights from 6:45-8p @ FirstCov in Room 103. If you have any questions, email Brooke at
WEEKLY DNA GROUPS OR SUNDAY SERVE
You are invited to SERVE on Sunday mornings or CONNECT with a DNA Group. Contact Josh Hinken if you are interested.
HAVE A GREAT REST OF YOUR WEEK,
Josh Hinken (616-295-0772 | )(Facebook.com/josh.hinken & Instagram.com/hnkn11).