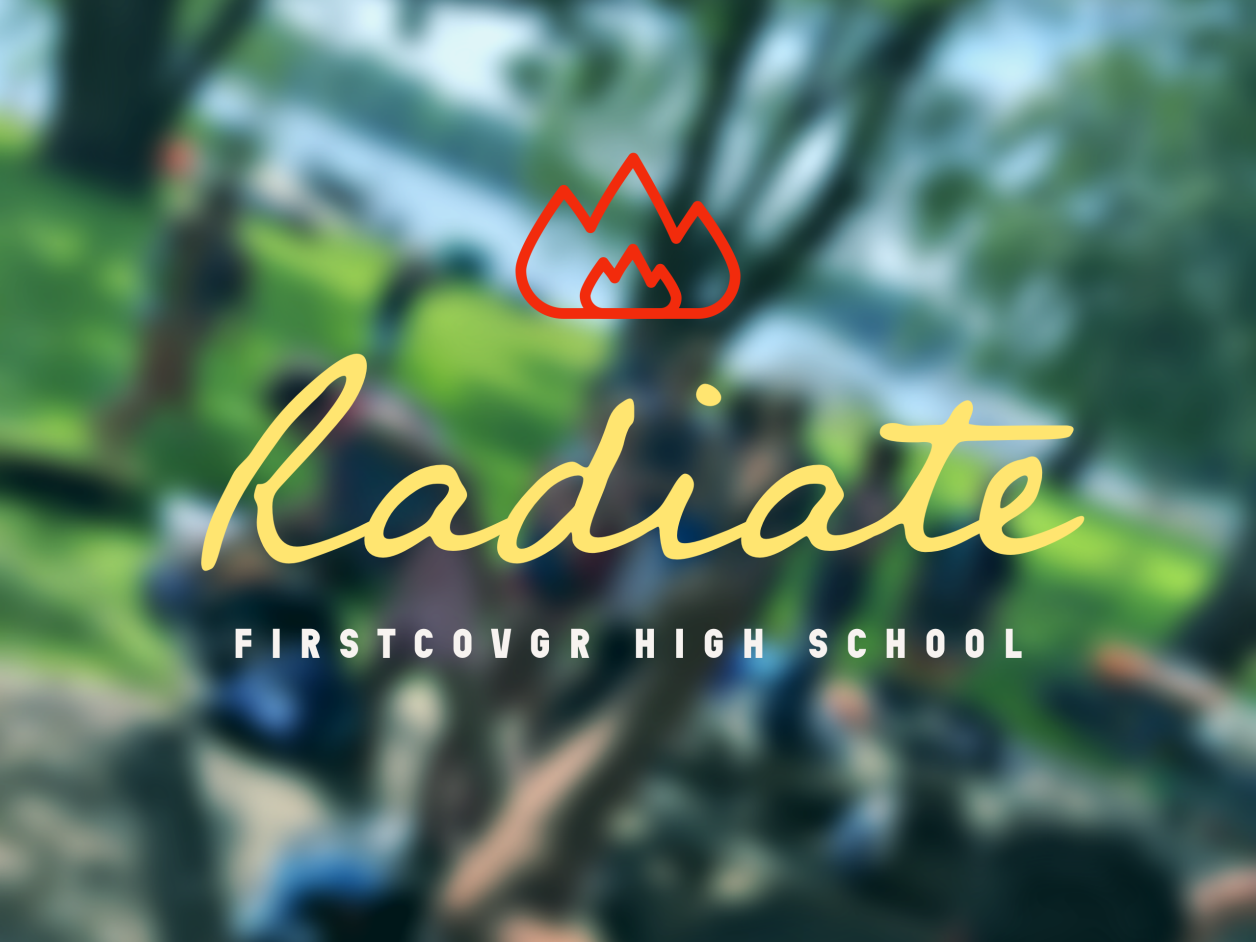 Hello Parents,
TODAY we are doing an impromptu rake 'n run for an early Cliffhanger & Guatemala fundraiser. TONIGHT is our annual FriendsGiving with lots of Chick-fil-a. SUNDAY AT NOON you are invited to a "Brainstorming Growing Young @ FirstCov" event. On SUNDAY NIGHT we have Student Leadership Team at 4:00 @ Applebees & Radiate Serve from 5:30-7:30 to help with the Countdown to Christmas event here at church.
—
Here is more details about Sunday's brainstorming event:
You are invited to join us this Sunday at 12:00-1:30p (lunch included!) in the Fellowship Hall. Need child care? Contact Josh (616.295.0772) by TODAY! If you have any questions, please feel free to reach out to Josh Hinken (616.295.0772 or )
THE WHY…
The church needs every generation, yet many churches are missing out on the gifts and perspectives of youth and young adults. Contrary to popular belief, it's not that young people don't care about faith anymore. Many of them do. But young people aren't going to join our church just to fill seats on Sunday morning. They want more than a good sermon or worship experience. They're looking for an authentic community that embraces them and the gifts they bring to the body of Christ.
It is important for us to remember: when we think about growing young, it is not just about the young people. This needs to be expressed clearly. It is all of us. How do we translate the Growing Young vision to permeate and infuse our whole church?
—
We are using the book and teaching material for Sunday nights from Fuller Institute called "3 Big Questions That Change Every Teenager" by Power & Griffin. Jeanine Holquist donated 5 copies in the "library", so take a read sometime.
Blessings! Josh Hinken (616.295.0772 | )(Facebook.com/josh.hinken | Instagram.com/hnkn11).
NOVEMBER 2021
TODAY (11/24) RAKE 'N RUN FUNDRAISER
12:15-5:15P Meet @ FirstCov // Are you wanting to go on Cliffhanger or to Guatemala in 2022? Do you want to get a jump start on fundraising? We have 3 lawns to clean up! All the money received will be split evenly between those who work. Bring a rake or leaf blower. (Eat lunch before you come! We will have dinner for you at FriendsGiving)
TONIGHT (11/24) FRIENDSGIVING
5:30-7P @ FirstCov // Free Chick-fil-a, open gym, 9 square, pie eating contest, friends & more! What are you thankful for? Bring a friend or two!
SUNDAY (11/28)
STUDENT LEADERSHIP
4:00 - 5:15p @ Applebees on Lake Michigan // High School students, let's talk leadership & life!
RADIATE SERVE (Countdown to Christmas)
5:30-7:30P @ FirstCov // We are serving the Children's ministry and helping their countdown to Christmas event! We need you! Food provided.
DECEMBER 2021
WEEKLY DNA GROUPS OR SUNDAY SERVE
You are invited to SERVE on Sunday mornings or CONNECT with a DNA Group. Contact Josh Hinken at or txt 616-295-0772 if you are interested.
WEDNESDAYS | POWER IN PRAYER
6:45-8P @ FirstCov in Room 103 // Attention Parents of High Schoolers and Young Adults! There is Power in Prayer! "For where two or three gather in my name, there am I with them." Matthew 18:20. We will meet in the Toddler Nursery, Room 103 from 6:45 to 8pm Show up when you can and pray with us! Brooke Johnston will be facilitating the group. If you have any questions, email Brooke at
SUNDAY (12/5) RADIATE NIGHT (PJ Night)
6-8P @ FirstCov // Come hangout, eat food, have fun, encounter Jesus, and connect in your Life Group. Praiseband practice at 4:30p.
SUNDAY (12/12) ADULT/STUDENT LEADERSHIP & RADIATE SERVE
ADULT/STUDENT LEADERSHIP
4:30 - 5:45p in the youth room // High School adult leaders & students, let's talk leadership, life, & eat together.
RADIATE CHRISTMAS SERVE
6-8P // Meet @ FirstCov in the youth room // Food provided. It's time to decorate cookies, make cards, grab gifts and bless some people this season.
SUNDAY (12/19) CHRISTMAS PARTY
6-8P @ FirstCov // Food & Fun! More details to come… (Praiseband practice at 4:30p)
SUNDAYS (12/26 & 1/2) NO YOUTH GROUP (CHRISTMAS & NEW YEARS BREAK)
SAVE THE DATE: August 1-8, 2022 | GUATEMALA 2022!
--
PARENT CUE APP
We're here to help you parent smarter, not harder. Because raising kids with faith and character doesn't have to be difficult. You already know everything you need to win at parenting, you just occasionally need the right cue to keep going. Check out this resource and app by Orange: https://theparentcue.org.
SUPPORT
Is your child in a sport, marching band, school musical, and/or something else that we can support?? Tell us their schedules!! Michelle Ludge, the high school leaders and/or I would love to come and support your child. Let us know!
CONNECT
We will do our best in keeping you update with all the information we know! We do this through: E-mails, Texting, Facebook (FirstCovGR Youth Group: https://www.facebook.com/groups/firstcovgr.youth), Instagram (firstcovgr_sh), Website (https://firstcovgr.org/students), & Calendar (https://bit.ly/students_calendar). You could also just visit our link tree (https://linktr.ee/firstcovgr_hs) for all these links and more!
DNA GROUPS
What is DNA? We have a few DNA groups already connecting and encounter Jesus together! More groups to come! What is a DNA group? DNA groups are an awesome opportunity for a deeper Bible study and a disciple making opportunity for our middle school and high school students outside of our normal weekly gatherings. We are calling it DNA (Discipleship, Nurturing, Accountability). In short, DNA is a process of inviting 2-3 students on a journey to become committed followers of Jesus. The concept is first recognizing that the Holy Spirit is the teacher. Then through a simple process together we will discover Jesus' commands and stories, engage daily with God's Word, listen to each other, and hopefully grow our faith in a new, and meaningful way. Then we will ask… Who is next?! The hope is to equip our students so that they would be able to initiate their own DNA group.
OUR MISSION/VISION
FirstCovGR Student Ministry is a community of teens being transformed. We want them to know God and become fully committed followers of Jesus Christ to bring glory and honor with their lives. We hope and expect to raise up spiritual leaders to impact the world for Jesus Christ.
We are a community of students from 9th grade - 12th grade. It's a place for fun! It's a place for students to connect in small groups with peers and leaders. It's a place to explore the story of God and to find a place within it. It's a place to experience the life-changing power of Jesus through acts of service. It's a place to express real faith in the real world. It's an experience not to be missed.
REGISTRATION/WAIVER
You must have a current FirstCovGR Student Registration/Waiver for August 2021 - August 2022 submitted to participate at FirstCovGR's student ministry events. Please fill out one form per student. (Form: https://bit.ly/student_waiver)
HAVE A GREAT THANKSGIVING!