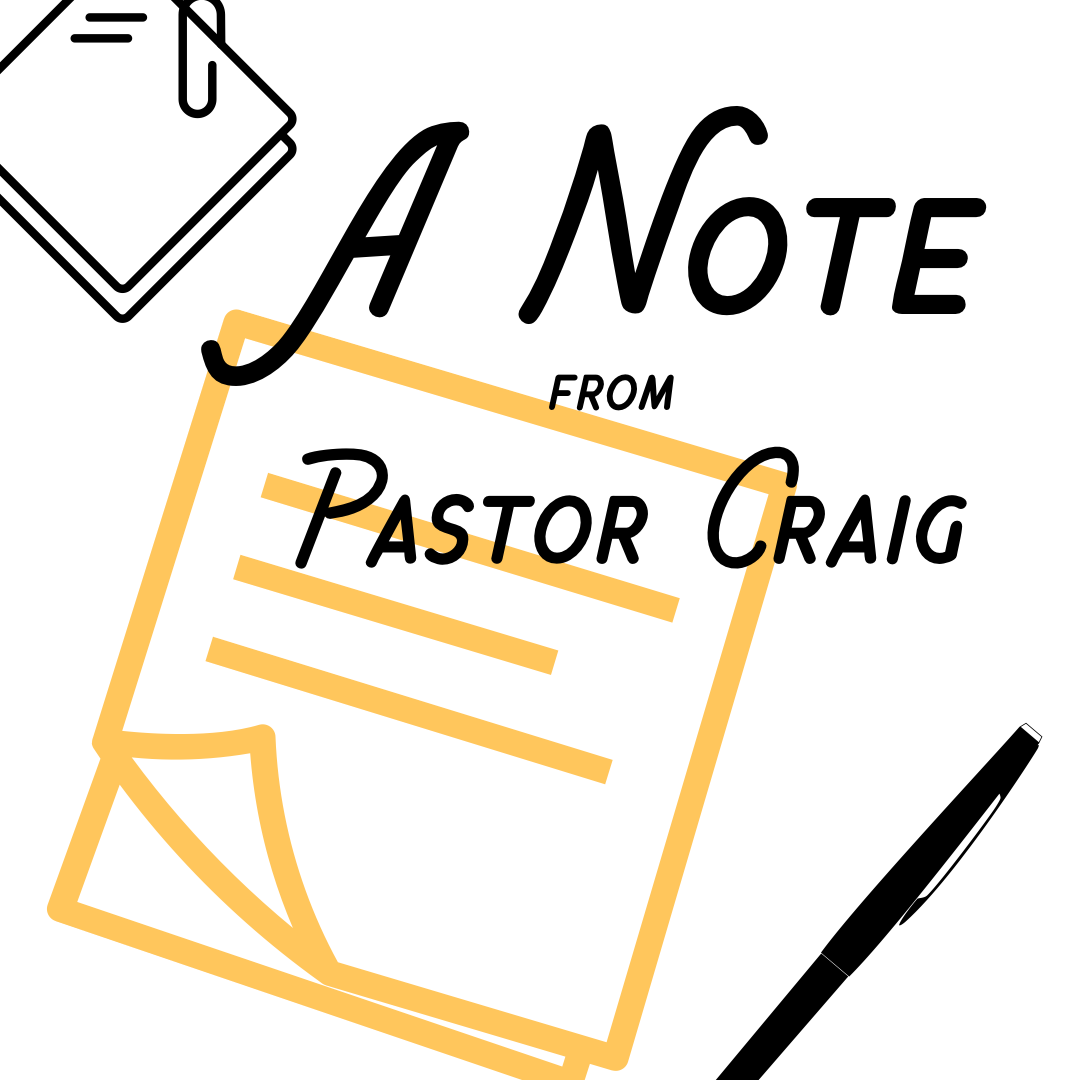 Dear FirstCovGR Friends:
Thrive Update
We're through the second week of Thrive. I'm in a Monday night group. I'm not the leader — neither host nor facilitator. Just a member.
That's kind of great. There's a couple new to our church, primarily stepping into FirstCov life during the Covid-online era. There's just about a 3-and-a-half-decade age difference in our group, with a sprinkling of people all along the way. We qualify as multi- generational.
Except for the folks new to FirstCov, we all have some knowledge of each other, but we've certainly never been in a group together.
The spirit in the group is great. And growing. That's a sign of The Spirit's presence! The second week was better than the first, and the first made me want to come back.
What sticks with me? It's good to talk faith and life with other Christians. It's good to talk about real life matters that the Word of God speaks to. It's good to pray for each other. Real life challenges are happening in the members of our group right now. I'm guessing that's true of every human being and every group (virtually) all the time. It's amazing how quickly a sense of camaraderie develops!
What to say? Well, what do you say? I say: thanks be to God!
Portage Lake Bible Camp
This Wednesday I drove north to Onekama with Susan. Our destination was, simply, camp. In just the last weeks we have heard that the normal and planned calendar of events for PLCBC Summer 2020 was canceled. Sad. Lots of kid camps and family camps not happening.
Indeed, to step onto the campus itself was surreal. It was June 24. The day was a tad cooler than it's been, but it was also stunningly beautiful. Blue sky, sunshine, temps in the upper 60's, nice breeze. The grass is green, the water in Portage Lake is high. Everything looks right except for one thing: no people, no kids. I was scheduled to meet Gage Flanery, associate director of the camp, but when I arrived I didn't see him. He was somewhere on the grounds doing something. I stepped into the welcome center. Dark. Doors unlocked. But I saw only one car parked there and no human beings.
None. Let alone a camp full of teenagers or elementary kids running around and making plenty of noise. Like I said, surreal. And sad. Just not the way it's supposed to be.
And then Gage walked up. We talked for about an hour. I had hoped to see Mark Eix and his wife Sarah and their kids, but instead of arriving onsite Tuesday night, they were arriving Wednesday night — about 8 hours after my time there. Next time!
Gage and I talked about the "FirstCov Family" Retreat. This retreat started in 2017. This would be our fourth year. So many of you appreciate this, love it, look forward to it.
Obviously the Covid era makes it all a bit uncertain. But I was up to ask the question,
"Can it still happen?"
Bottom line: it's possible. We're looking into the details and the fine print and figuring out if we can do this and if so, how can we do this. We will know soon. But possible is not the same as for sure.
All of that -- possibility and uncertainty alike -- drive us back to prayer. So pray for us as we work on detail questions. And pray for camp. Pray for the financial health of PLCBC, of course. But pray for this ministry that seeks new ways to do ministry in a time when things aren't normal. Pray as well for Portage Getaways, which are being launched quickly as a smaller, lower key, shorter version of Family Camps. (It will be very instructive for us to hear about the first couple of those in making determinations for a FirstCov retreat.)
We'll know soon on whether the Church Retreat is something that will work or not in 2020.
Fun moment: I got to see some PLCBC staff just as I was finishing up with Gage. Macey George from our own church family walked up with some of her partners. The line-up here is Madison, Macey, Conner, and Luci. But Macey especially says hi!
A People of the Spirit
Meanwhile, pray for the body of Christ in its many different manifestations (think FirstCovGR, think PLCBC). Pray that we will be a people of the Spirit in this year.
What are signs of the Spirit's work, maybe especially in years of challenge like this one?
First, joy. Joy isn't about circumstances and things going smoothly. It is a matter of the confidence and sense of wholeness and goodness and blessedness from knowing the living God is good, love, and present and active.
Then confidence that the Father hears us and cares. We can talk to our heavenly Father about life -- even when we don't know what end is up and how we should pray
Third, the knowledge that the Spirit is always at work in our lives, and that there is something he is doing in the life of our church and in us individually this year that is different. I tend to look at Covid-19 as a matter of the devil. I think the devil specializes in viruses and pandemics and that God doesn't. But I also believe that God gets into the midst of real life, and he is all about doing his special work in the midst of the broken and the bad, the evil and the wrong, the incomplete and the very human. And in times when things are tough, God does important things that don't seem to happen when the sailing is smooth. There's a somewhat cynical line in politics about "don't let a crisis go to waste." But there's nothing cynical when God works in our lives in all times and situations. That's just a matter of God and his good news way!
Question for you: how is the Spirit of God working in your life now? How do you see him working in the life of FirstCov? There are plenty of curses of Covid, plenty of downsides to it. But what are the positive things that God is doing this year that would never have happened without this disruption? Let's not lose sight of that either.
Sunday ahead. See you at 9 (traditional) or 10:15 (contemporary) for live-stream worship online. We are on to Dumb Idea #4: God has a blueprint for my life! We will explore the journey of discovering and living the will of God in our lives.
"See" you then!
Pastor Craig