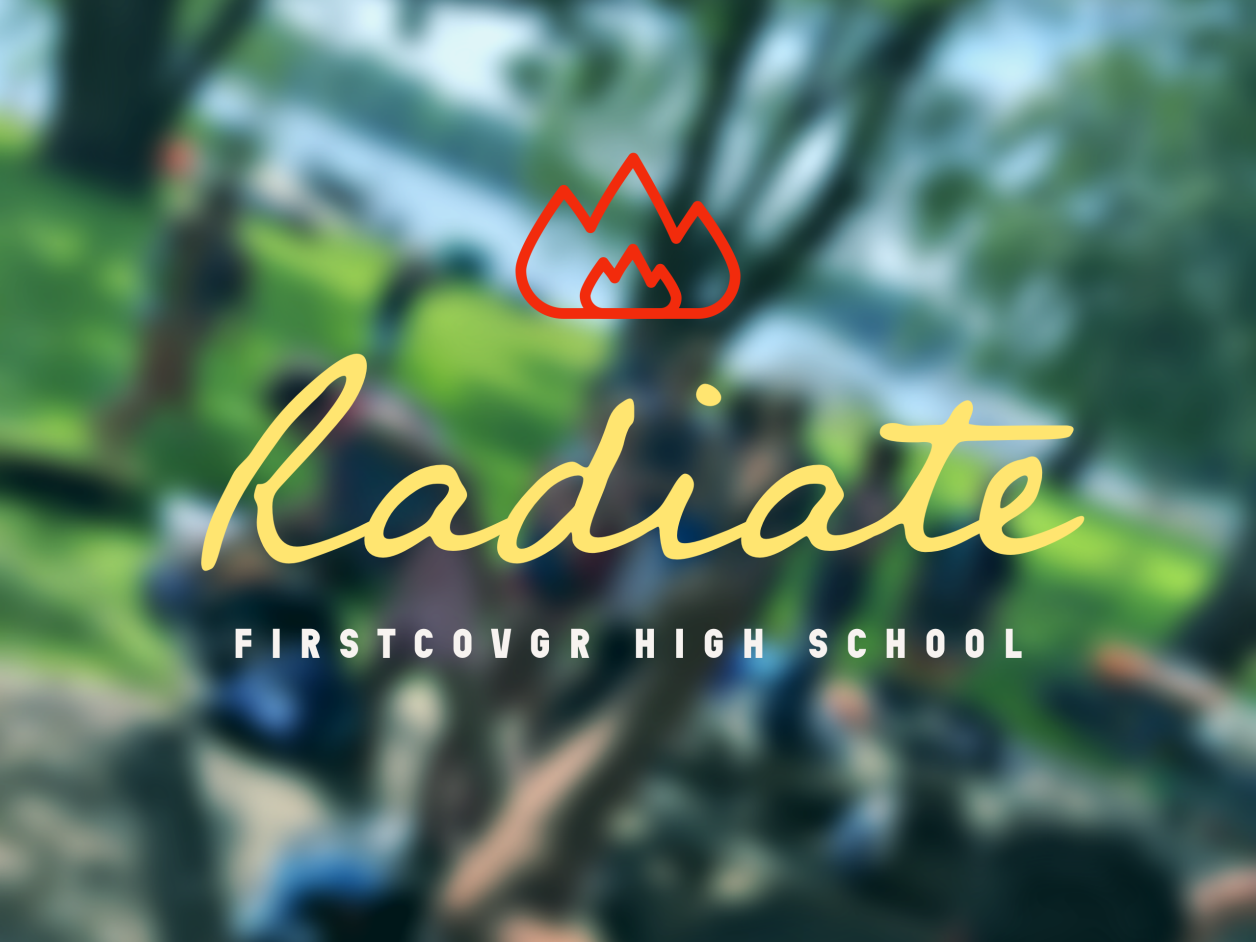 Hello,
On Sunday, August 29 we gathered as student & adult leaders to pray and plan for this school year! THIS SUNDAY you are invited to the FirstCovGR Fall Kick-off event (potluck & fun) after the 10:30 service. NEXT SUNDAY we have our YOUTH GROUP FALL KICK-OFF from 5:30-8p. The leaders and I are getting very excited for this fall youth group season. Look below for more info and details.
Blessings! Josh Hinken (616.295.0772 | )(Facebook.com/josh.hinken | Instagram.com/hnkn11).
SEPTEMBER 2021
SUNDAY (9/12)
FIRSTCOV KICK OFF POTLUCK & FUN
Potluck, 9 Square, Pie in the Face, Dunk Tank, & Yard Games. Who will get the pie in the face?? Be sure to come and vote!
(Potluck & fun will begin after the 10:30 combined service).
SUNDAY MORNINGS (Starting 9/19)
DNA GROUP OR SERVE
9:15-10:10a // You are invited to SERVE on Sunday mornings or CONNECT with a DNA Group. Contact Josh Hinken at or txt 616-295-0772 if you are interested.
DNA is groups of 3-4 students/leaders connecting and encountering Jesus' commands and stories. As we kick off this fall we will meet in the youth room at 9:15a on Sunday, September 19 & 26 to talk about DNA groups and to get you connected in one. DNA groups can meet anytime throughout the week or bi-weekly they are not only for Sunday mornings, yet we want to provide this opportunity on Sunday morning. We believe in relationships and encountering Jesus together. DNA provides opportunities to be real with each other and with God. Connect with Josh anytime throughout the year and let's get you connect!
SUNDAY NIGHT (9/19)
HIGH SCHOOL YOUTH GROUP KICK OFF
THE ULTIMATE CHALLENGE
5:30-8p Meet at FirstCov // Join us in the youth room for food and get pumped for the ultimate challenge. We can't give it all away, but be ready to hang with friends, travel, snap pics, get messy, and be challenged. See you there!
SUNDAY (9/26)
STUDENT LEADERSHIP
4:30 - 5:45p in the youth room // High School students, let's talk leadership & life! Txt Josh (616.295.0772) your Applebee's order by 12p on Sunday.
RADIATE NIGHT
6-8p @ FirstCov // Come hangout, eat food, have fun, encounter Jesus, and connect in your Life Group. Theme: TBA.
SUPPORT
Is your child in a sport, marching band, school musical, and/or something else that we can support?? Tell us their schedules!! Michelle Ludge, the high school leaders and I would love to come and support your child. Let us know!
CONNECT
We will do our best in keeping you update with all the information we know! We do this through: E-mails, Texting, Facebook (FirstCovGR Youth Group: https://www.facebook.com/groups/firstcovgr.youth), Instagram (firstcovgr_sh), Website (firstcovgr.org/students), & Calendar (https://bit.ly/students_calendar). You could also just visit our link tree (https://linktr.ee/firstcovgr_hs) for all these links and more!
OUR MISSION/VISION

FirstCovGR Student Ministry is a community of teens being transformed. We want them to know God and become fully committed followers of Jesus Christ to bring glory and honor with their lives. We hope and expect to raise up spiritual leaders to impact the world for Jesus Christ.
We are a community of students from 9th grade - 12th grade. It's a place for fun! It's a place for students to connect in small groups with peers and leaders. It's a place to explore the story of God and to find a place within it. It's a place to experience the life-changing power of Jesus through acts of service. It's a place to express real faith in the real world. It's an experience not to be missed.
REGISTRATION/WAIVER

You must have a current FirstCovGR Student Registration/Waiver for August 2021 - August 2022 submitted to participate at FirstCovGR's student ministry events. Please fill out one form per student. (Form: https://bit.ly/student_waiver)
HAVE A GREAT REST OF YOUR WEEK!